Puppies Arrive 10 July 2009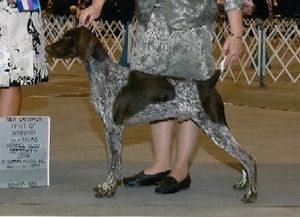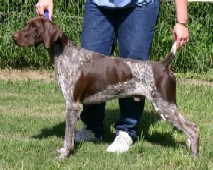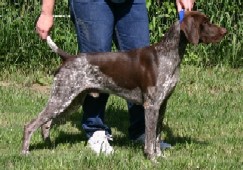 Am Int. CH NEWPoint Judge Advocate General JH RN VC CGC "JAG"
CHIC# 57602; DNA Profile: V495752
X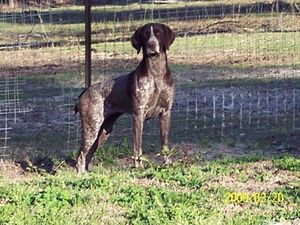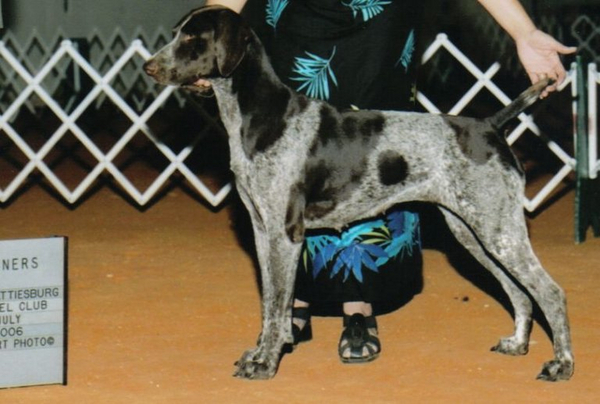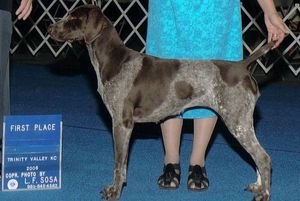 Highland Rhapsody "Beastie"
CHIC# 43984, DNA Profile: V449098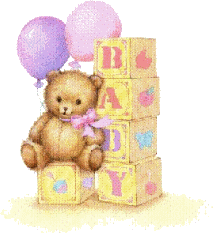 Please fill out the Puppy Questionnaire as this gives us a good indication of what your are looking for in a GSP and whether or not you can provide the type of home we require for all our pups.

Please Contact Us if you are interested in a pup from this litter.

Please review Our Policies.
Greta now resides with Ronald and Faye Baillif of Pearl River, LA.
Serra now resides with Preston Kerr of Englewood, CO.
Refleksion's Twist of Fate